To enter tattoo competitions or vote on Tattoo Awards. You will need to create an account. We've made it simple for both Tattoo Artists, Enthusiasts, and Brand Sponsors to join our amazing tattoo community.
1. Create a new account by locating the "Sign up Free" link.
2. New users can create an account with either their Facebook or Google login.
After you have completed your registration, we will ask you a couple questions to help you get started.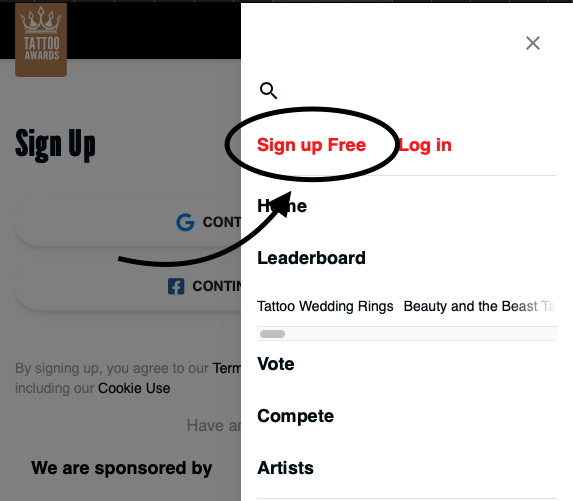 What's Next?
View this article for more information about onboarding.